Jurassic World: Dominion Dominates Fandom Wikis - The Loop
Play Sound
This article or section has been nominated for a cleanup
The content on this page may be out of place, overwritten, and/or contradictory.
You can help Prison Break Wiki by cleaning it up.
This article is in need of images
Picture(s) required: Various pictures
You can upload images here, and add them to the article by clicking here.
Purpose
Team responsible for stealing
Scylla
The Scylla Team was founded by Donald Self. The meaning of the team was to steal Scylla from the Company and in the words of Michael Scofield, "Burn The Company to the ground."
Background
Before 2005
History
2005
Donald Self needed assistance in tracking down Scylla, a computerized file of information on the highly corrupt multinational corporation dubbed "The Company".  The Company caused Michael Scofield and Lincoln Burrows to be framed for crimes.  Homeland Security Agent Self made a corrupt deal with the brothers to lead a new team to steal the data cards to bring down The Company.  The team figured out that there are six cards, which Agent Self didn't know about.  The team successfully retrived/copied the six data cards.
Aftermath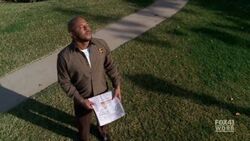 The Scylla team was disbanded after it was revealed that they had been betrayed by Donald Self.
Members
Direct
Indirect
Killed
Direct
Indirect
Appearances
Trivia